The Langerocks Family :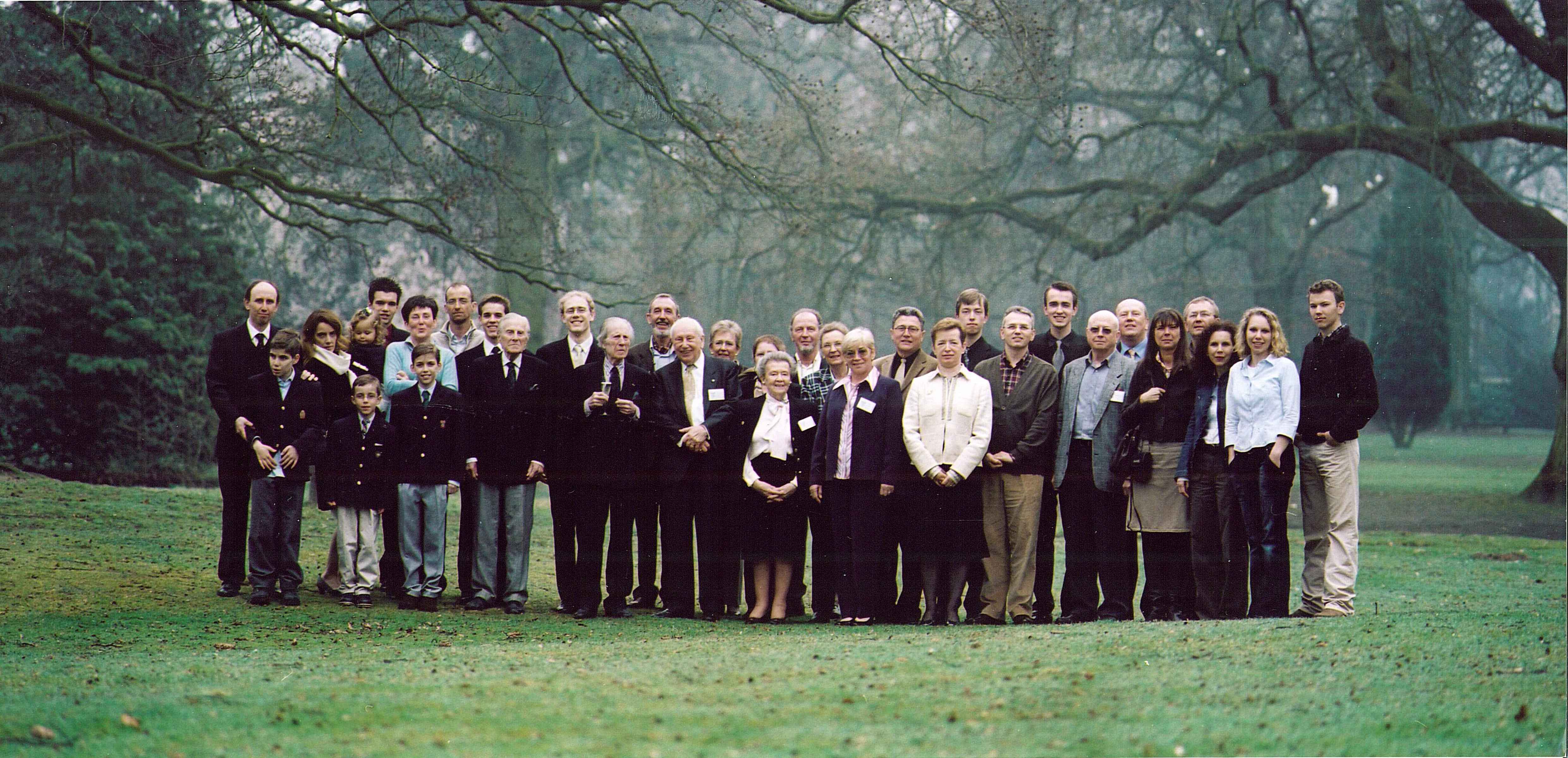 This website is dedicated to the Langerock Family and family trees enthusiastics.
Let me introduce myself !
I'm Paul Langerock, almost 30 years old, living in Brussels.
I started working on the family tree more than 10 years ago and I wanted to publish a part of my work on this website.
Have a look at the family tree here.
Due to a lack of time I can't go forward with the job nowadays...
By the meantime a cousin of me named Jean Langerock took over my work by contacting the livin langerock's by creating a newsletter and by printing the tree.
He also succesfully organised a meeting with many Langerock's in Ghent on the 28th of March 2005.
See above the picture taken that day.
Who are the Langerock's ?
The Langerock family is originated from Ghent (Gent, Gand), Belgium.
There are Langerock's all over the world mainly in Belgium but also in the U.S.
We have discovered 10 generations so far.
Famous Langerock's :
Pierre Langerock (1859-1923) : architect, neo-gothic buildings
Henri Charles Langerock (1830-1915) : painter, landscape paintings http://henrilangerock.com
Lydia Langerock (1914-1974): writer, poems
Hubert Langerock (1869-?) : writer, sociologist
Spelling :
The name Langerock in the actual spelling form has been seen sinds the 18th century.
But the former spelling should have been Lanckrock.
That name is still in use today in Belgium but is rather marginal.
Coat of arms :
For the 2005 meeting, we created a coat of arms for the family.
The idea came from Bernard Langerock (Living in France) and was finalized by another Bernard Langerock (living in Germany).
Two different arms were created : one for the French speaking and one for the Dutch speaking.
| | |
| --- | --- |
| | |
| French version | Dutch version |
Design : Bernard Langerock
Contact :
If you are a Langerock family member and if you have any information about the Langerock family, don't hesitate to send me a mail at :
Links :
To be continued...